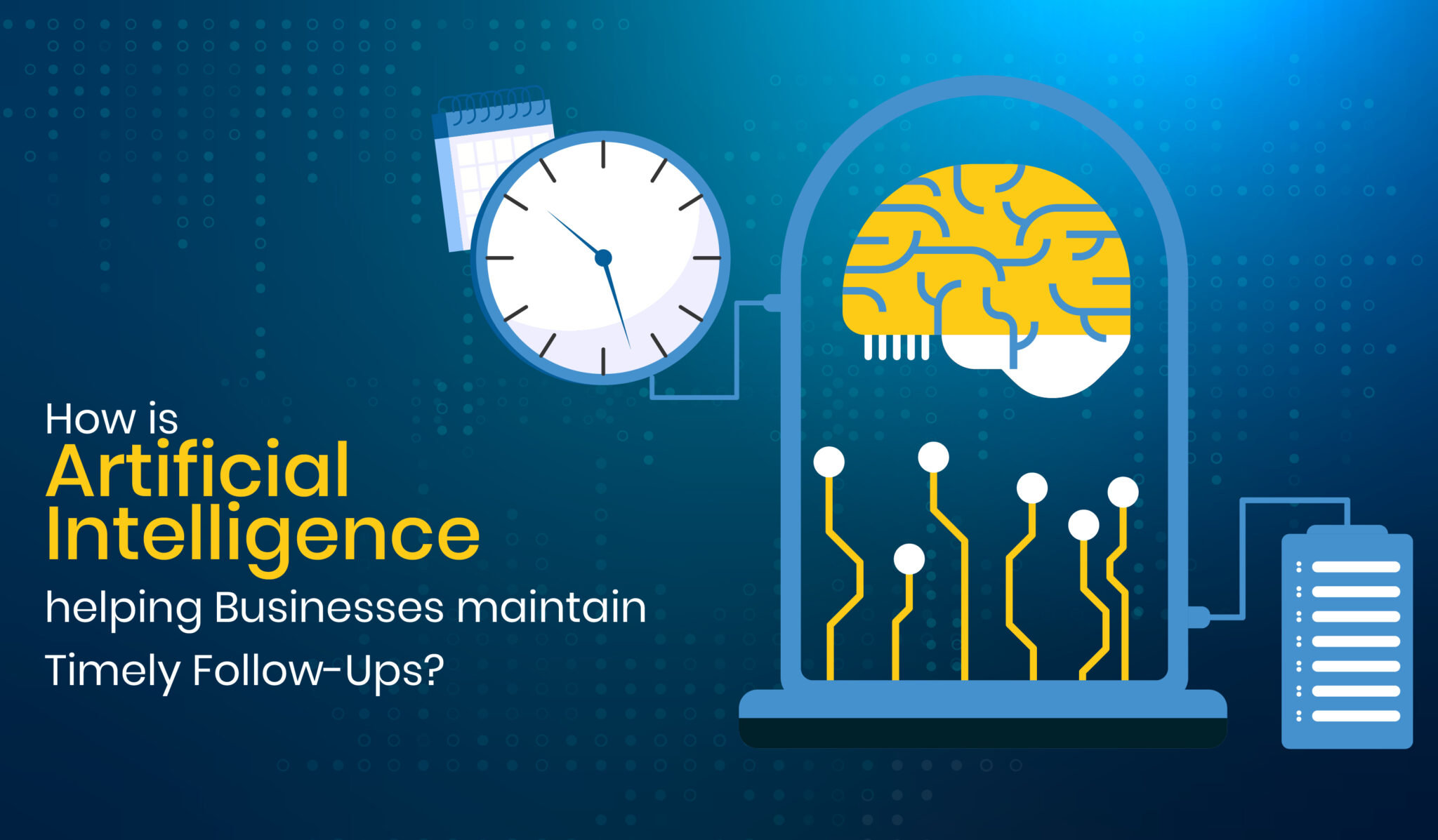 According to a study on sales success, it was revealed that only 2% of the sales are made during the first point of contact, which means businesses stand to lose potentially 98% of their sales leads if they don't follow up. To put that into perspective, out of 100 leads, 98 would be lost just due to the lack of proper and timely follow-ups.
The success of any business depends on how well they seal the deals. No matter how great of a product or service a business has come up with, if it is unable to sell those it will be of no use. In order to generate the most useful results and get the most out of the sales process, it is important to follow-up. If you don't, you are losing potential business.
Initially every customer remains skeptical and hesitant to close a deal, but with a scheduled and well planned follow up strategy, that hesitation starts to fade away and they are more likely to make a decision and close a deal.
What this means is the frequency of contact between the prospects and the business will determine how quickly the prospect will make a purchase. Constant and regular contact allows businesses to understand their prospect desires, based on which the sales team can modify their strategy of approaching the prospects, to try and close the deal quickly.
But regular follow-up can be more difficult and tricky than it seems. Strategies can be made, plans can be put in order, but implementation of those plans and strategies can always remain a work-in-progress.
Businesses are switching to a smarter solution when it comes to follow up strategies, from using Human Backed Chatbots to AI-Powered Chatbots and even AI-Powered Voice Agents that can make follow-up calls to millions of customers in a day.
But are there even any such technologies present in the market? The answer is YES!
One such technology is SuperBot.
What is SuperBot?
SuperBot is the brainchild of PinnacleWorks Infotech which was developed following the vision of "Always Evolving".

The AI-Powered, NLU engine backed agent was initially launched in 2018 in the textual format to help bridge the communication gap between them and their customers, while increasing their customer satisfaction rate. In the duration of just one year, Superbot is trusted by 100+ brands for addressing their customer queries 24×7.

Realizing the challenges faced by the industry in increasing their ROI, the voice agent of SuperBot was launched. SuperBot took a step further to make it easier for the small local business to make use of SuperBot, a DIY Portal has been launched, where they can just sign up, choose and customize the bot without the need of coding, and run their campaigns. The vision is to revolutionize calling and let humans do the smart work while machines do the hard work.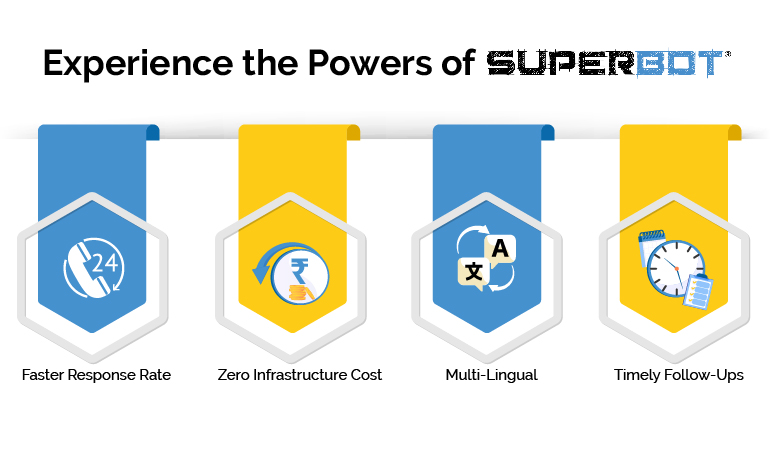 How can SuperBot be useful in preventing businesses from losing out potential customers due to lack of follow-ups?

1. Faster Response Rate Every Single Time:
Between 30%-50% of customers would buy from vendors that respond first. A study by IRC sales points out that salespeople who follow up with a lead within five minutes are 9 times more likely to convert them.
Being able to respond to each lead within 5 minutes is next to impossible. But an AI-powered Bot which can attend 1000+ calls in parallel at the same time and is available 24×7, can respond
to every lead within minutes.
SuperBot is providing solutions to many such modern business related problems.
2. Zero Infrastructure Cost
Many small businesses don't have enough financial resources to set up a proper call center solution, hiring personnel, setting up office areas, telephones, computer systems, cellular service providers, and training of call center personnel etc. resulting in losing potential customers to big businesses.
But having a personal virtual call center is now as easy as ordering food online, with the recently launched DIY portal powered by superBot, any business irrespective of their size can create their own voice agent with just a few clicks.
3. No Language Barrier
Why lose out potential customers due to the language barrier, there are many unnoticed instances where a sales person hesitates to follow up with a potential customer due to the language differences. This can result in losing out potential customers and loss of business.
But not anymore!
SuperBot has been trained to understand and communicate with humans in 9+ different languages, including English, Hindi, Marathi, Bengali and many other regional languages. It has also been trained to understand customer intent and respond accordingly.
4. Time Your Follow-Up Calls Perfectly
According to a study, the best time to make calls to your potential customers is Wednesday and Thursday from 6:45 to 9:00 AM and 4:00 to 6:00 PM. But matching this timing perfectly every time is impossible for human agents.
But with SuperBot you can schedule your followup call campaigns precisely and never miss the perfect time to engage with your customers. You can also set campaigns in such a way that less calls are placed during the time when it isn't the best time to engage with your customers.
To Conclude-
To grow and develop, a business has to close sales deals more often, and to do that, regular and timely follow-ups is very important, but following up requires a lot of time, strategy and involves a lot of cost. SuperBot realizes the importance of follow up with the customers and also the problems the small and upcoming businesses face for maintaining or even creating a follow up team and came up with a perfect solution, the DIY Portal Powered by SuperBot which allows any business to have their personal 24×7 virtual call center while at the same time reduce their Infrastructure Cost and boost the ROI by maximizing conversions.