India's Education Industry is one of the largest in the world, enrolling more than 70 million students and has an additional capacity for over 40 million students. With over 200+ Universities and 1000+ Private Colleges the Indian Education Segment is expected to reach US $35.03 billion by 2025. But, even after being such a huge industry the major challenge it faces is the lack of the advanced IT infrastructure and adaptation of latest technology trends while compared to other sectors like Banking & Finance, Tourism, etc. Understanding the gravity of the situation, PinnacleWorks with its 5+ Years of Experience of working in the Education Industry, has come up with various solutions and services to cater the need of different Educational Organization as well as to technology upgrade them.

Recent years have witnessed a lot of technological advancements and a number of revolutionary products have emerged during this tenure. Superbot is one such revolutionary product developed by PinnacleWorks, with lots of custom features and integrations making it different from others. SuperBot is an AI powered ChatBot Developed to Meet Different Business Requirements with High Efficiency and No Human Intervention. It acts as a Help Desk as well as Lead Generating Platform as it interacts with and answers the queries of all the Online Visitors, building trust and thence increased number of organic lead generation.
Built with the help of Machine Learning and Powerful NLU Algorithms, SuperBot is capable of :-
Attending Queries 24×7, 365 days a year
Attending Queries in Multiple Languages
High End Customization to cater the needs of any Industry
Cost Effective as can do the work of 1000 Human Agents Alone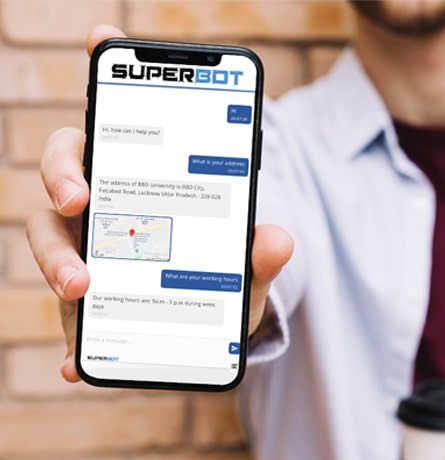 Use Case |  Counsel your Visitors and Generate Leads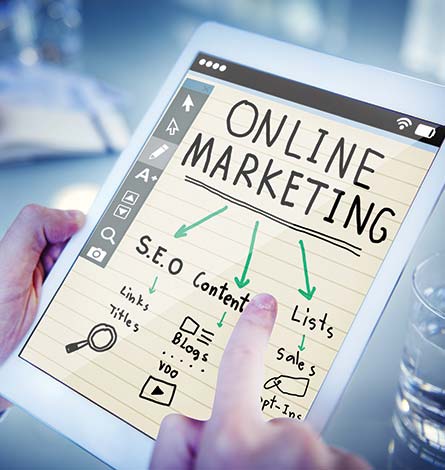 Digital Marketing Services
Creating a brand and maintaining its reputation is one of the most important thing for an individual/ organization. Most of the organizations in today's world believes that creating brand value is equally important as increasing its sales and generating revenue because a brand trusted by its customers has likely more sales value than a brand which has good products but a lesser brand value.
At PinnacleWorks we offer a complete package of all the Digital Marketing Activities which includes Social Media Management, Paid Ads, Email and SMS Marketing,Blog Writing, etc. After a thorough study and analysis done by our team, we curate a strategy for the Digital Marketing Activities to be undertaken for our partners. For doing this we perform various Digital Activities like floating press releases, writing blogs and sharing blogs, maintaining and circulating effective content and graphics on social media handles as well manage their social media account and regularly update them for promoting the ideology associated with the brands/individual to the masses.
Strategizing and Planning
Social Media Marketing
Online Advertisement
SMS, Whatsapp & Email Marketing
Digital Transformation &
Cloud Engineering
Today is a world of Digital Era and in recent years the society has witnessed major digital transformation which has changed the old picture of demand and supply chain. In the present era, everyone is going online from local business dealers to major business providers. PinnacleWorks understands that to match this transformation there are companies, entrepreneurs, and managers who are in need of expert help and consultation to make their business competitive enough to match the transformations for desired growth. Therefore, we after understanding our partners' business requirements and needs, develop customized solutions for them. Acting as consultants we help our partners to understand the technology advancement required by them to achieve the targeted solutions.
We also offer cloud engineering services for Cloud Computing. Cloud Computing is a process of delivering/enabling scalable, expandable and almost perfectly elastic software services using internet technologies. It is a method of delivering Software as a Service (SaaS), delivered in a pay-per-use basis. We help our partners in deciding the cloud-based preferred solutions as per their requirements and provide them with suitable solutions for structuring the complexities of a cloud server and provide them solutions hosted on clouds like Amazon Web Services.
Web Based Cloud Computing
Software as a Service
Establishing and Upgrading the Technical Infrastructure
Infrastructure as a Service
Platform as a Service
Developing Custom Solutions for Automation of Internal Processes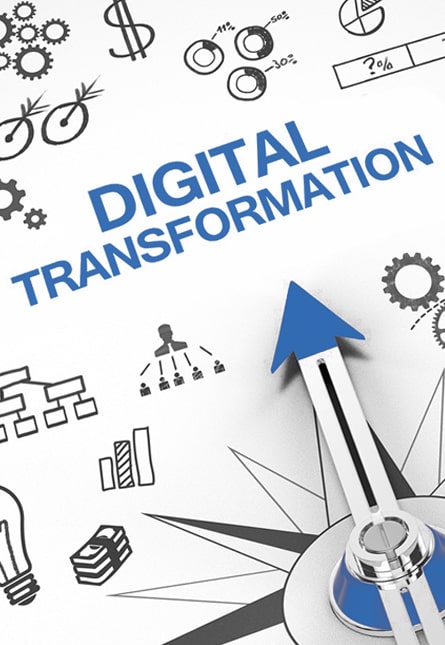 100+ Happy Clients
We use the services of PinnacleWorks, for external and internal projects from time to time. They are committed in delivering quality projects and customer satisfaction which is of utmost importance. Hope they continue meeting our expectations with their out of the box thinking and works.

Director, Channel Technologies

Am I satisfied with Superbot? Well yes, I am, but more than the superbot I must put on record that it is the people behind that makes it work all the more. Superbot is a real-time mirror of your brand equity and also a superb interactive tool for your consumers. The accuracy of the data that one gets from is what makes it a must-have on your web presence. My heartiest congratulations to the crack team of Superbot and as they are aware, we are with them for a long long time.

Head of Marketing Communications, MIET Group of Institutions

We are happy with the deliverables of Superbot as it redefined the conversations and accelerated the effort of team REVA! This interactive tool adds value to chats by engaging the user with personalized responses. I would like to emphasize that it should be an integral part on a website as it is a great scaffold for the accuracy of data. Congratulations, Team Pinnacle!

Vice-Chancellor, REVA University